"Thank You" to the Petco Foundation for the generous $5,000 grant! Thanks to your help, we will be able to invest in updated computer equipment for our shelter! Our animals thank you too!!!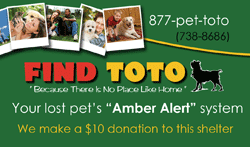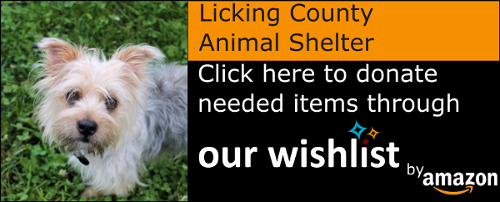 The Licking County Dog Shelter & Adoption Center is currently in need for basic supplies and is accepting donations. We have created a shelter Wish List of items that are needed on Amazon. You can access this list by clicking the link above

Join Us On Facebook


Click here visit the Petplex pet information library:

Ohio Pet Friendly Plates - Click On the Plate For Information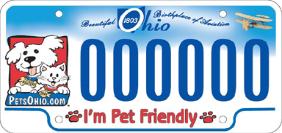 By choosing to purchase the Pets plate, a portion of the fees collected, $15.00, will be used to help provide needed funds for spay and neuter surgeries as well as educational programs concerning the proper veterinary care of those pets.
Licking County Dog Shelter & Adoption Center ~ "Where the Lost are Found Again".
Options for paying customer fees: Check and Money Order or by Credit and Debit card with an additional cost.