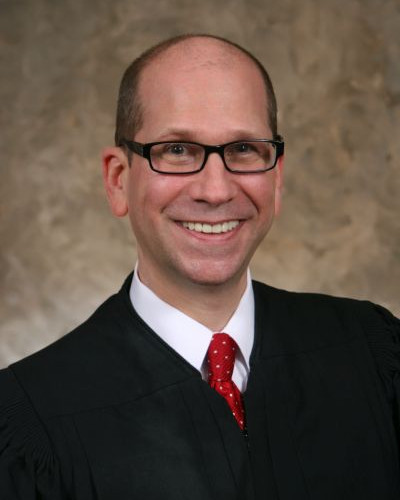 Duke Frost is a judge for the Licking County Court of Common Pleas, Domestic Relations Division. An attorney since 1998, Judge Frost practiced law as a sole practitioner for 7 years. He then joined the Licking County Prosecutor's Office in 2006 and served as an Assistant Prosecuting Attorney in the Felony Division until his appointment as Judge in 2013. Judge Frost was elected to the unexpired term in November of 2014. He was re-elected for a full six year term in November of 2016.
Judge Frost enlisted in the United States Marine Corps in 1986 and proudly served his country for 4 years. He then obtained a Bachelor of Arts Degree in Political Science from the Ohio State University in 1994 and a Juris Doctorate from The Ohio State University Moritz College of Law in 1997.
Judge Frost is an active member of the Ohio Domestic Relations Judges Association, the Ohio Judicial Conference, the Ohio State Bar Association and the Licking County Bar Association. He is also a proud member of several service organizations including the Newark Lions Club, the Benevolent and Protective Order of the Elks and the Fraternal Order of Police Associates. Judge Frost is a resident of the City of Newark and previously served as Councilman for the 5th Ward of Newark.