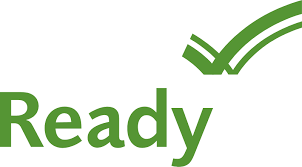 Find Preparation Information for Natural and Man-made Disasters at Ready.gov


Licking County's Emergency Notification System

Licking County Emergency Management Agency
The Licking County Emergency Management Agency was established in 1988. It is an offshoot of the Civil Defense Program of the 1950's which later turned into Disaster Services. The Ohio Revised Code, Sections 5502.21 through 5502.99, forms the legal basis for the Emergency Management Agency. The Ohio Emergency Management Agency (OEMA) oversees Licking County EMA as well as the other 87 counties' EMA's. Under the guidelines and jurisdiction of the Federal Emergency Management Agency (FEMA), Ohio EMA gives Licking County the support and information it needs to take care of its population when disaster strikes.
The Licking County Emergency Management Agency is currently responsible for Homeland Security, the Regional Communications Center (911), and Safety Services operations within the County.
Licking County Emergency Management is located at 783 Irving Wick Dr W, Heath, Ohio. The normal hours of operation are 7:30 am to 4:30 pm, Monday through Friday. The EMA Director and Deputy Director can be reached 24 hours a day, in case of an emergency by cell phone or radio (MARCS or VHF) and/ or email.
Emergency Management runs the Emergency Operations Center (EOC) during crises. The EOC is designed to be the focal point of any response throughout the county. From this location we can use the Incident Command System (ICS) to help coordinate response and recovery efforts throughout the county.
The Management Team consists of a Director, Deputy Director, and the 911 Coordinator. In addition, there are approximately 80 CERT Volunteers as part of the Community Emergency Response Team. Emergency Management also works with partner agencies throughout the county in building and testing plans for the following:
Just how does this all work? Primarily through the "Four Phases of Emergency Management: MITIGATION, PREPAREDNESS, RESPONSE AND RECOVERY.
MITIGATION: is any action taken to eliminate or reduce the degree of long-term risk to human life and property (including family pets) from any type of hazards. Some examples of mitigation are: building codes, public education, risk-area mapping, disaster insurance, tax incentives and statutes/ordinances/codes.
PREPAREDNESS: is any activity taken IN ADVANCE of an emergency that facilitates the implementation of a coordinated response. Some examples of preparedness are: hazard identification, emergency exercises, emergency operations' plans, emergency operations' centers, emergency broadcast systems sirens and continuity of government.
RESPONSE: is ANY action taken immediately before, during or directly after an emergency occurs, which saves lives, minimizes damage to property and enhances the effectiveness of recovery. Some examples of response are: activation of the Emergency Operations' Center (EOC), evacuation, emergency medical assistance, law enforcement response, emergency sheltering, fire and rescue response, and protective action announcements.
RECOVERY: is a short-term activity to return vital life-support systems to minimum operating standards and long term activity designed to return society to safe and normal levels of activity. Some examples of recovery are: damage assessment, decontamination, disaster assistance, reconstruction, debris clearance, counseling, and temporary housing.
Emergency Management is always looking for individuals knowledgeable in these areas and interested in becoming volunteers. Please contact our office should you wish to discuss opportunities for volunteering.