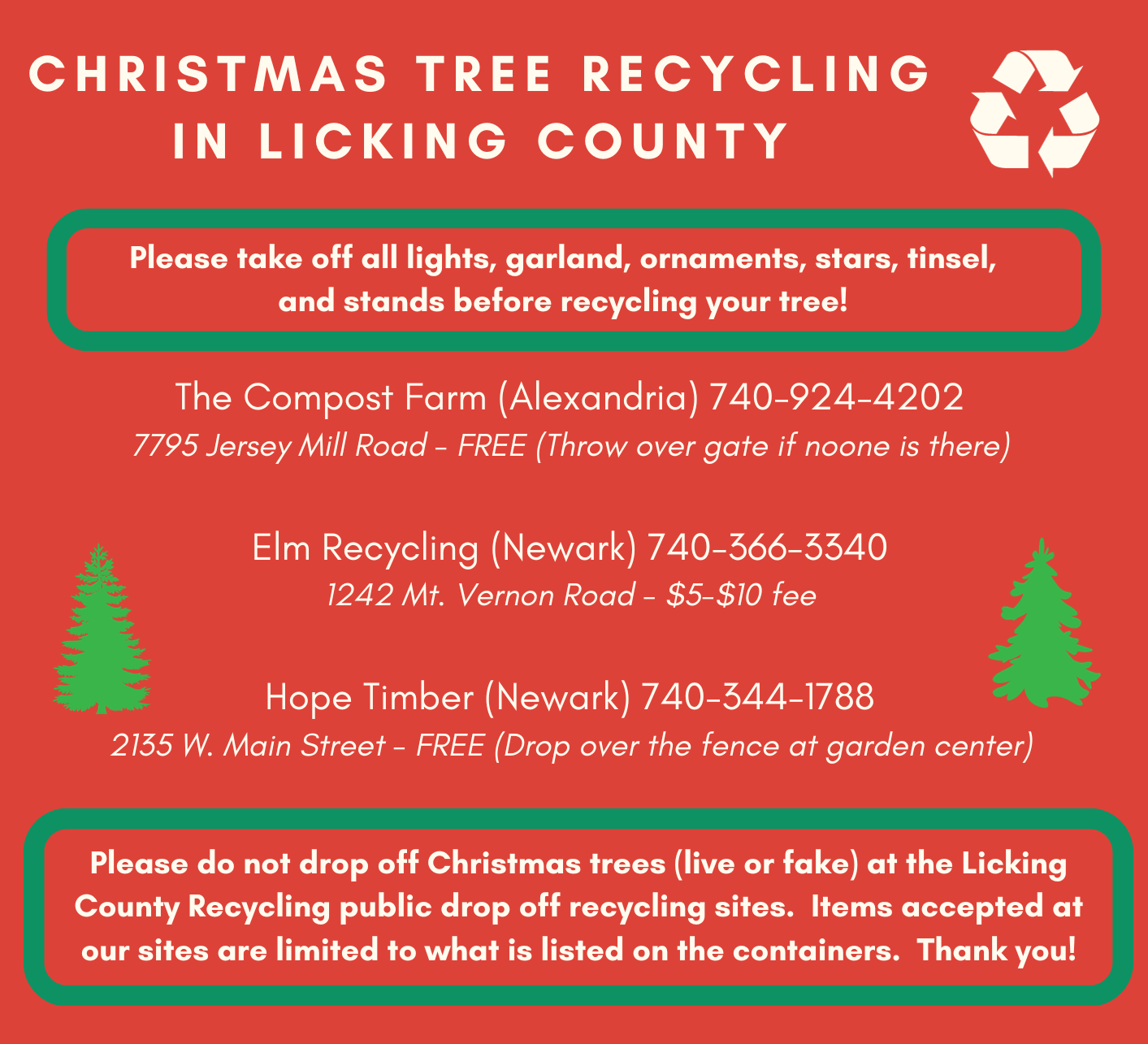 About Licking County Recycling
Licking County Recycling is a government agency responsible for promoting and encouraging recycling to the 170,000+ residents, businesses, and industries of Licking County.
We are financially supported by the CFLP Solid Waste District (Coshocton, Fairfield, Licking, and Perry) and the Licking County Commissioners. Funding for solid waste districts throughout Ohio comes from waste disposal fees paid by waste haulers when they dispose of waste at landfills in the state. That money is then distributed to counties for recycling promotion.
Some of the services we provide include:
Manage 23 public recycling drop off sites throughout the county.

Provide educational programs, displays, and giveaways to/at schools, groups, or events.

Maintain Facebook page, website, and newsletters.

Loan free recycling bins (frames, lids, and bags) to businesses and groups for events.

Provide materials and support for roadside and park cleanups.

Conduct special recycling or collection events.
Like us on Facebook
!
Our Facebook page highlights recycling tips, up-cycling ideas, and information on recycling in Licking County. Share our Facebook posts with your friends so they can learn about recycling too! Find us on Instagram too!
Helpful Links