Mission Statement
The Buckeye Lake Sewer District 1 strives towards a clean environment with a vision to the future. We achieve this vision by promoting environmental responsibility, assuring high effluent quality, efficiently managing personnel and facilities, utilizing creative cost saving options, and by insisting on the highest quality customer service.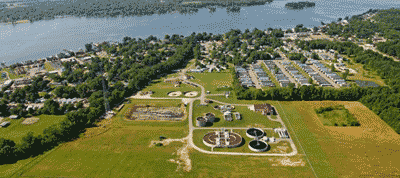 Important Update - current as of 6-7-2022

We are glad to announce that we have a couple Water and Sewer project updates. Please click the Project link to the left to view
Buckeye Lake Sewer District - Sewer Line and Manhole Rehab Project
( Click Here for Information )
Prescott Estates - Sewer Line and Manhole Rehab Project
( Click Here for Information)
NOTICE TO CONTRACTORS AND PROFESSIONAL DESIGN FIRMS:
The County has implemented a specific procurement policy for public improvement projects to be paid for by the American Rescue Plan (ARP) funds. Any vendor/company being awarded a public improvement contract to be paid by ARP funding must familiarize themselves with this policy. Click here to see a PDF version of that policy.
Effective February 22, 2018 The Licking County Water and Wastewater updated the Buckeye Lake Sewer Districts #1 Rules and Regulations to include the requirement that all Contractor's or person's performing any work in the Sewer District shall be a Licensed Contractor.
The updated Rules and Regulations and Licensed Contractor Applications can be found at https://www.lcounty.com/depts/wastewater/forms_and_reports.htm


Click Here to Sign Up For Community Notifications

Or

Download the Mobile App