Mission Statement
The Buckeye Lake Sewer District 1 strives towards a clean environment with a vision to the future. We achieve this vision by promoting environmental responsibility, assuring high effluent quality, efficiently managing personnel and facilities, utilizing creative cost saving options, and by insisting on the highest quality customer service.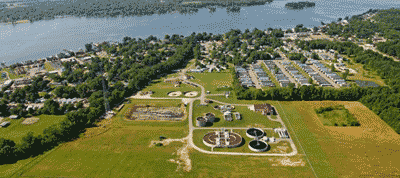 Important Updates
GOOD NEWS! Our Billing Office is relocating to Unit A of the same building on March 22nd. It is located by the "Cattle Pasture!"
Customer service will be closed on this day, reopening on March 23rd. Please feel Free to call or use our Payment Drop Box if needed.
Effective February 22, 2018 The Licking County Water and Wastewater updated the Buckeye Lake Sewer Districts #1 Rules and Regulations to include the requirement that all Contractor's or person's performing any work in the Sewer District shall be a Licensed Contractor.
The updated Rules and Regulations and Licensed Contractor Applications can be found at https://www.lcounty.com/depts/wastewater/forms_and_reports.htm


Click Here to Sign Up For Community Notifications

Or

Download the Mobile App