PRESS RELEASE: Licking County Records and Archives Completes Historic Record Book Cleaning Project
PRESS RELEASE: Licking County Records and Archives Completes Historic Record Book Cleaning Project
The Licking County Records & Archives Center has completed a project that involved cleaning over 200 historic County records books that were stored in the attic of the County Courthouse for the better part of a century. The project was supported in part by a grant from the Ohio Historical Records Advisory Board, through funding from the National Historical Publications and Records Commission (NHPRC), National Archives and Records Administration.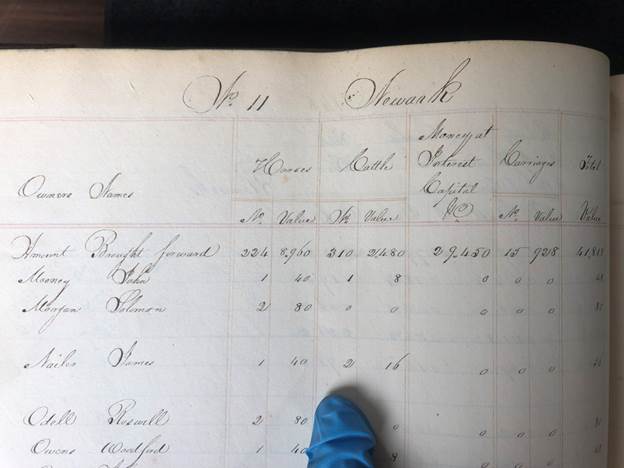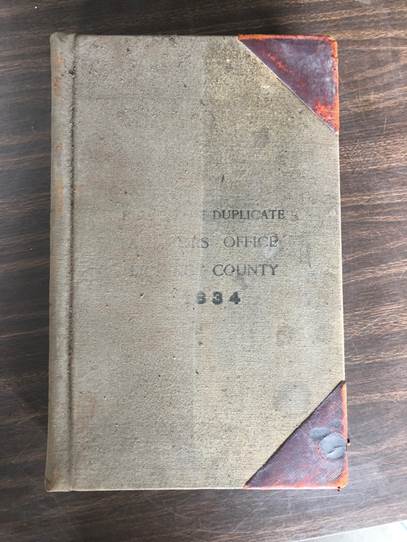 The cleaned records are now part of the department's permanent collection and are available to the public. They include Auditor and Treasurer tax duplicates, and Clerk of Courts court dockets, naturalizations, and partition records, among others. The earliest record in the project dates to 1834, just 26 years after Licking County was established.
The Records and Archives Center, whose patrons are largely genealogical researchers, feels that these items help to round out the County's historical records that are available for research purposes. Naturalization records, for example, help individuals trace ancestry to relatives who immigrated to the United States. The tax duplicates are of interest because of their ability to show each county property owner's land information, which is often sought by patrons of the department.
In July of 2018, the Records and Archives Center moved to its new facility, located at 61 East Main Street in downtown Newark. Later that year the Center was awarded the 2018 OHRAB Achievement Award for its efforts to build its collections of historic county records and increase public accessibility of those collections.
Anyone who would like to view these new additions to the Records and Archives Center's permanent collection can visit the Center from 8 a.m. to 4:30 p.m. Monday through Friday. To view a list of the Center's holdings, visit www.lcounty.com, or contact the Records and Archives staff via email at archives@lcounty.com , or by phone at 740-670-5121. For extensive research, the Center suggests making an appointment with the Reference Archivist ahead of time.