Township Information, Licking County, Ohio
Licking County has 25 townships, 19 townships are zoned (blue) and 6 townships are un-zoned (green). Please click on the township that you wish to obtain information about, which may include zoning, comprehensive plan, census, contacts, and website if they are available.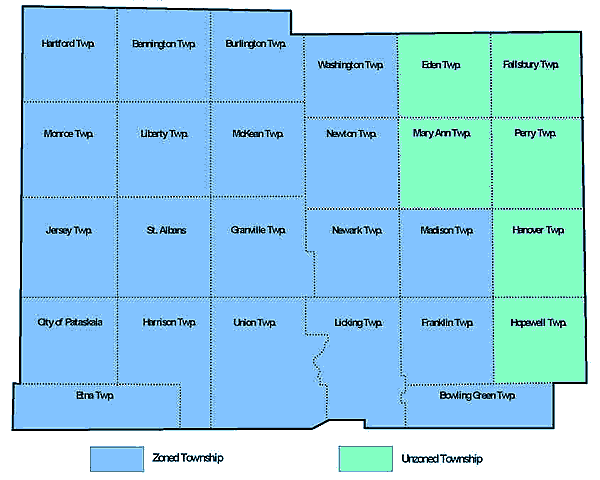 Disclaimer:
Township information contained on this website is for general information purposes only. Unless otherwise specified, the information presented on this website is provided by each individual township. The plans and zoning documents are prepared, implemented, and enforced by the township. Every effort is made to keep the information posted as up-to-date as possible however, it is not guaranteed. Please verify all information with the respective township. For more information about the township and their zoning resolution, please contact the Zoning Inspector for your township.