News Details
Annual "Ohio Statehood Day" History Leadership Awards
Wednesday, February 28th the history-related organizations that host the annual' Ohio Statehood Day' event at the Ohio Statehouse recognized Licking County, the City of Newark, and several elected leaders to receive the Ohio History Leadership Award. This year the sponsoring organizations broadened the award to recognize an entire community and not just one elected official.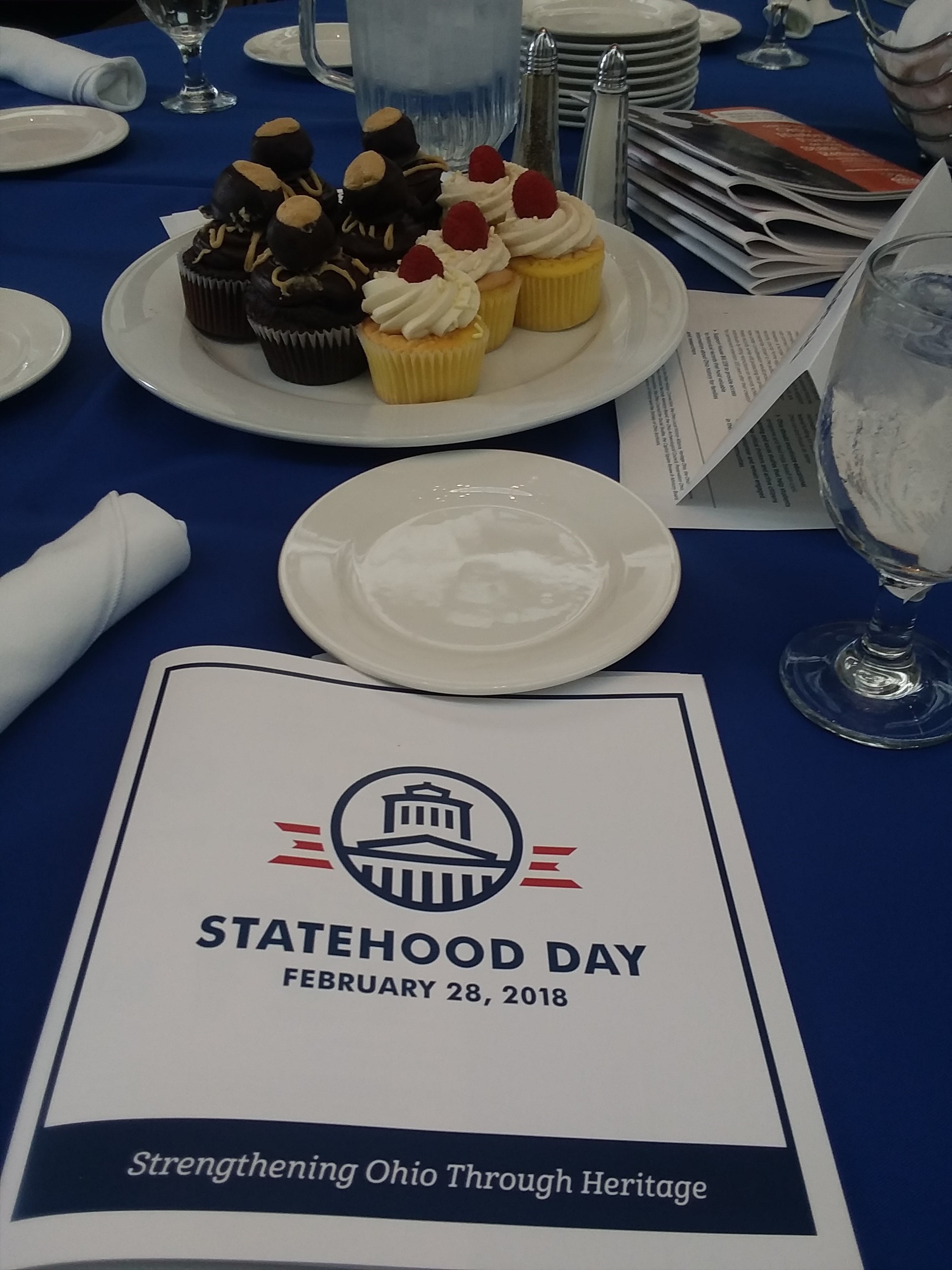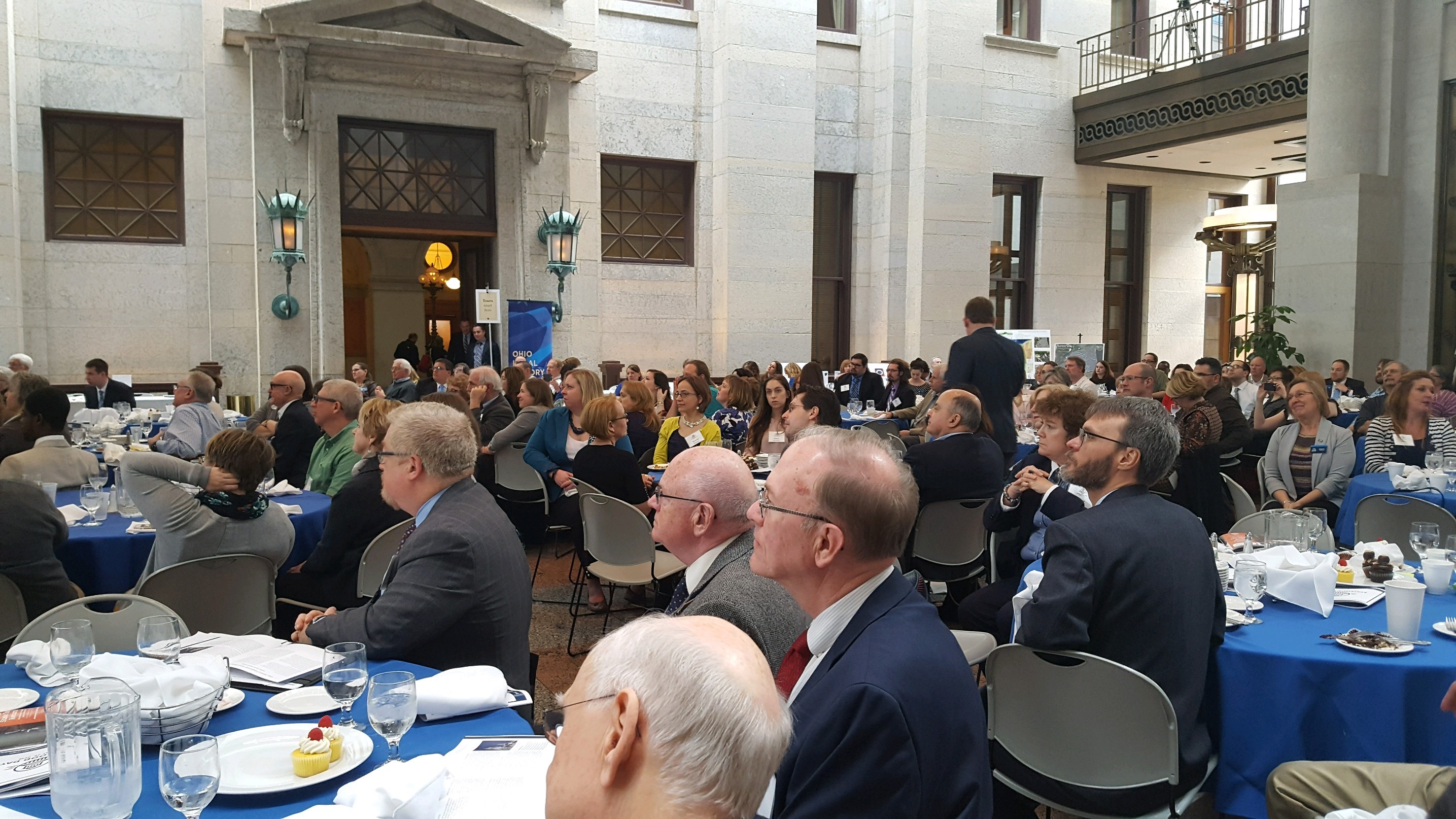 The renovation of Newark's Square Park and downtown, a variety of other projects, and the effort with the State of Ohio to bring the Hopewell Ceremonial Earthworks (three counties) onto the list of UNESCO World Heritage Sites as well as the County Commissioners ensuring that the historical Licking County courthouse will continue to be the "crown jewel" of Licking County all contributed to this recognition. The two year restoration project of the historic 1876 Licking County Courthouse included a new dome and "skin" to the building's clock tower, a new roof, restoration of the "ladies of justice" statues on the roof, a new outside LED lighting system, restoration of a beautiful interior skylight, and a new modern elevator as well as the multiple examples of historic preservation initiatives underway throughout the County".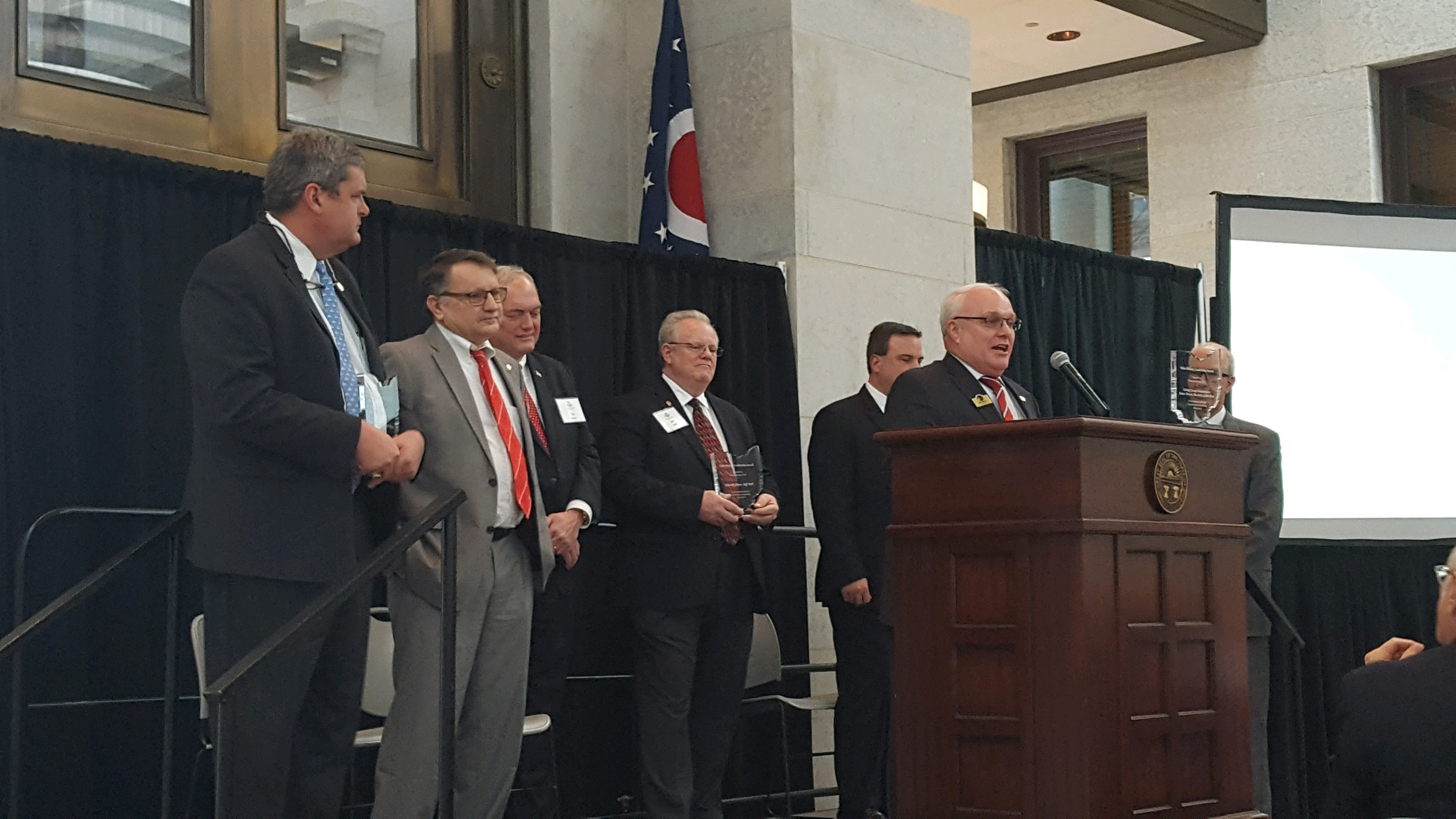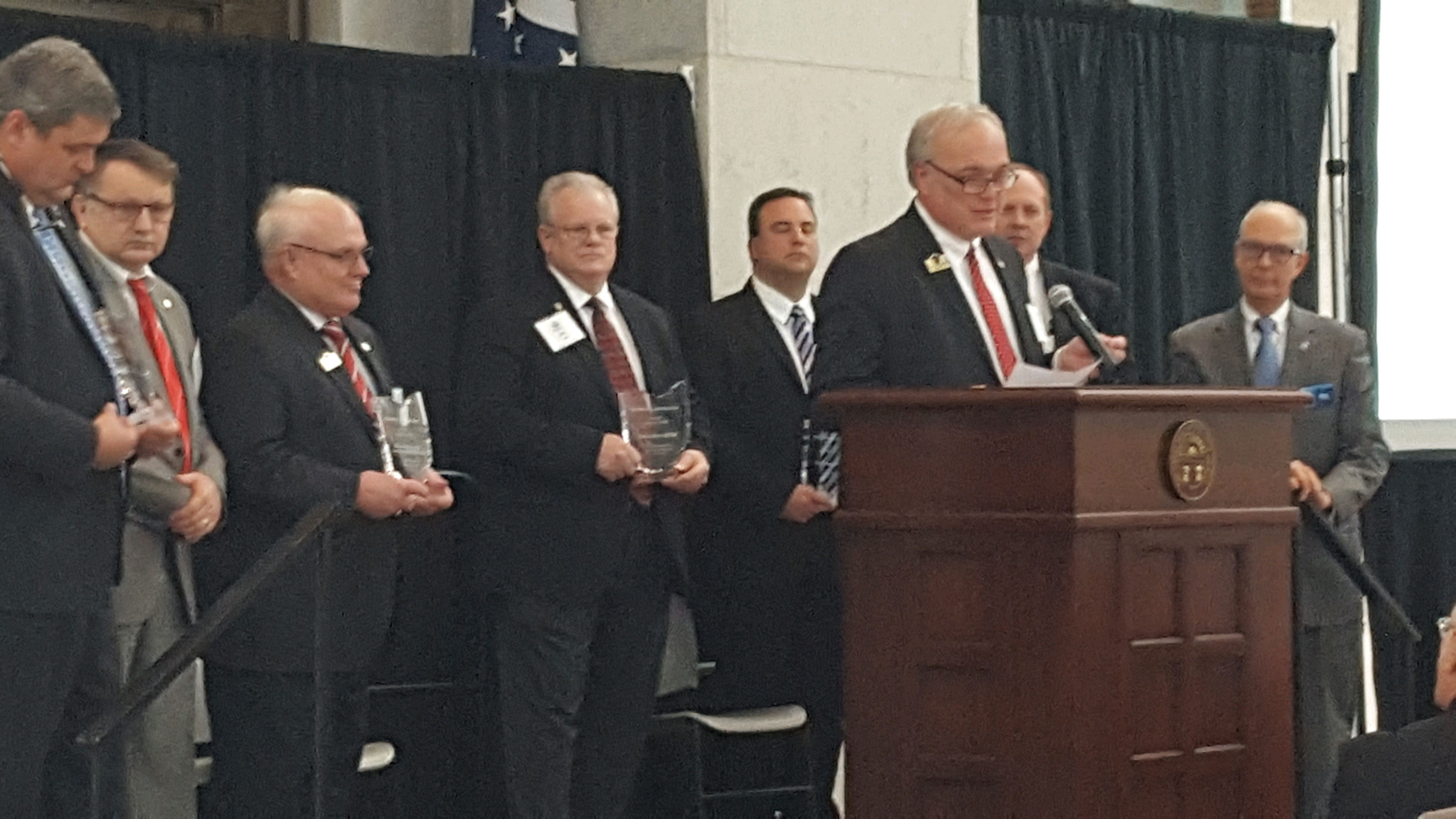 On hand were Licking County Commissioners Duane Flowers, Rick Black and Tim Bubb; Newark Mayor Jeff Hall; Heath Mayor Mark Johns; State Representative Scott Ryan and State Senator Jay Hottinger. Licking County and the cities of Heath and Newark were honored to join a number of others in accepting this special recognition of our outstanding community!